Floor Maintenance Contract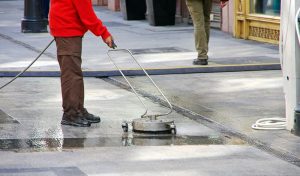 Your natural stone floors and surfaces need a maintenance contractor that truly knows how to properly maintain them in optimal condition. Not only does proper maintenance make your floors look great, it maximizes the life of the investment.
Clear Lake Restoration Plus is dedicated to providing restoration service results that are:
• safe (slip-resistant floors),
• durable (long-lasting results),
• and have a high appearance level (highest gloss attainable, clean grout and baseboards).